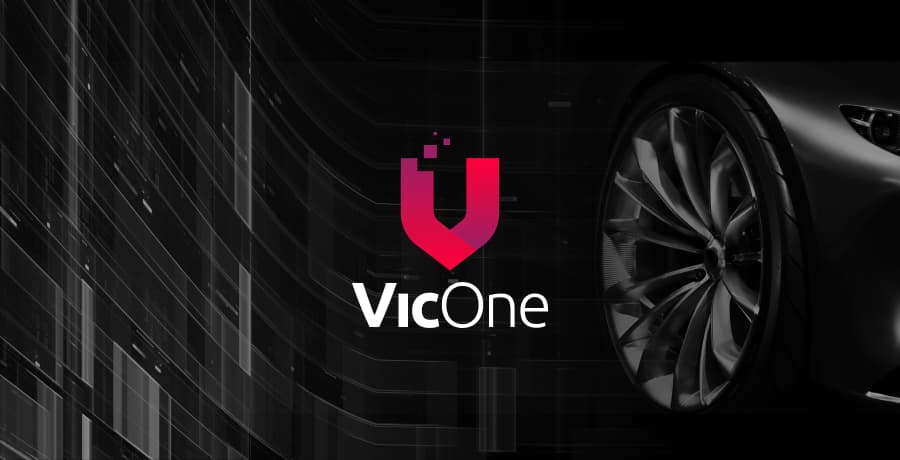 VicOne aims to support Taiwan's automotive supply chain in complying with international cybersecurity standards and regulations through its Strategic Partnership Program..
To address the challenges faced by connected car manufacturers in complying with new international standards and regulations, Trend Micro has launched VicOne, a vehicle cybersecurity solutions venture. VicOne focuses on strengthening the global competitiveness of Taiwan's automotive supply chain and helping it gain a foothold in the future connected car market by meeting the vehicle cybersecurity specifications required of international automakers.
With more than 400 million connected cars expected to be on the road by 2025, and with each of these cars running 100 million lines of code (more than double the amount of programming in a Windows operating system and over seven times more than in the flight software of a Boeing 787 passenger aircraft), a connected vehicle has become not only a computer on four wheels but also a large data center on the move. In this regard, it is imperative that cybersecurity be incorporated into the strategic layout of auto brand makers and related automotive system integration suppliers in the connected vehicle market.
Given Taiwan's strategic position in the global automotive supply chain, Trend Micro long foresaw the challenges that would beset the industry once connected vehicles became the norm. For this reason, Trend Micro has taken the necessary steps to invest in related research and engineering to protect car manufacturers and their technologies from impending cybersecurity threats. True enough, international standardization and regulatory bodies have established new requirements, putting pressure on OEMs and suppliers to work toward compliance within the time frames given and with what little knowledge they had about the stringent technology demands.
VicOne is the culmination of Trend Micro's pioneering research and future-oriented intelligence around connected vehicle cybersecurity. Through its Strategic Partnership Program, VicOne assists OEMs and Tier 1 suppliers in complying with cybersecurity requirements and entering the global connected vehicle market.
Eva Chen, CEO of Trend Micro, said: "In order to meet the future era of full automation of automobiles, professional cybersecurity technologies and teams will be key to ensuring vehicle safety. As a global leader in cybersecurity, Trend Micro is pleased to expand its core areas of expertise outward. In addition to opening a new market development space, it will also make better use of its advanced software engineering R&D advantages to foster competition in a safe development environment for the world's vast automotive ecosystem."
Max Cheng, CEO of VicOne, said: "Vehicle connectivity exposes driving safety to greater security risks. Various attacks have frequently been reported, and with the increasing popularity of connected vehicles, we can expect the challenges of vehicle networking to become more severe. Auto brand makers and system integrators are looking for ways to comply with international automotive safety regulations and accelerate the layout of the connected vehicle market. For companies in Taiwan's automotive supply chain, now is the decisive moment to strengthen their global competitiveness. The establishment of VicOne will bring professional technical support for cybersecurity to the connected vehicle market. I believe that, with the hardware strength of Taiwan manufacturing and the strong cybersecurity capabilities of Trend Micro's software talents, VicOne will be able to contribute to Taiwan's connected vehicle industry and stand together with it on the world stage."
VicOne promotes its Strategic Partnership Program to help companies in Taiwan's automotive supply chain meet international cybersecurity requirements with minimal impact to budget, labor, and business continuity. It also actively cooperates with industry partner certification units. Industry partners that have joined VicOne's Strategic Partnership Program include Arm, Microsoft, Wistron, Delta Electronics, and the MIH Open Electric Vehicle Alliance.
VicOne's suite of automotive cybersecurity solutions provides car manufacturers and system suppliers with complete cybersecurity protection, from initial design to software update services and security penetration testing. It covers the five aspects of protection — threat identification, detection, analysis, response, and recovery — and manages the vehicle security operation center (VSOC) through a single integrated platform. By monitoring, correlating, and visualizing cyberthreats comprehensively and in real time, VicOne positions itself as an ideal partner for building connected vehicle security strategies and solutions.
For more information on VicOne's connected car cybersecurity solutions and Strategic Partnership Program, visit https://vicone.com.