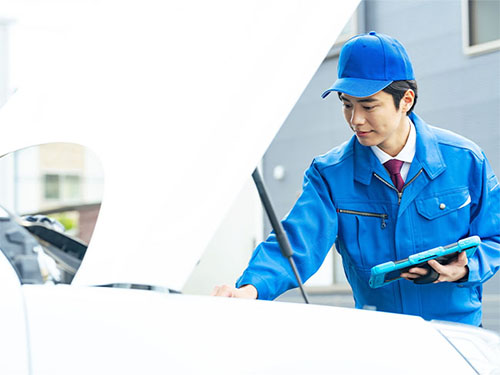 VicOne brings automotive cybersecurity expertise to Japanese automakers with specialized understanding of the evolving automotive industry and deep-rooted local knowledge


TOKYO, JAPAN, September 26, 2023 – VicOne, a wholly owned subsidiary of Trend Micro, providing world leading automotive cybersecurity solutions, announced today it has added Japan to its global operations in Taiwan, Germany and the United States, with the opening of its headquarters in Tokyo. In addition, VicOne named Mahendra Negi as chairman of the company.
"We've leveraged years of expertise in cyberthreat intelligence to deliver automotive protection that can cover a vehicle's entire life cycle. With our central operations in Tokyo, we bring our expertise in local integration to this hub of global automotive manufacturing and innovation," said Max Cheng, CEO of VicOne.
In addition, VicOne name Mahendra Negi as chairman of VicOne. As CFO and board member of Trend Micro, Mahendra brings unparalleled leadership and vision to customers seeking automotive cybersecurity solutions that deliver better outcomes for OEMs and drivers of connected vehicles today and in the future.
"Our unique expertise and global presence perfectly positions us to support Japan-based automakers as they expand their businesses worldwide," said Negi. "This is an exciting time for the automotive industry and VicOne can help OEMs capitalize on the opportunities ahead."
Mr. Negi has been recognized by leading business publications including Ranked No. 1 Internet Analyst in Japan by Institutional Investor magazine, Ranked No. 2 Software Analyst by both Institutional Investor and the Nikkei Shimbun, Japan's top business newspaper. Prior to joining Trend Micro in 2000, Mr. Negi worked at Merrill Lynch, specializing in Japan's internet and software industries. He holds a master's degree in physics from Nagpur University in India and a master's degree in management from the London Business School.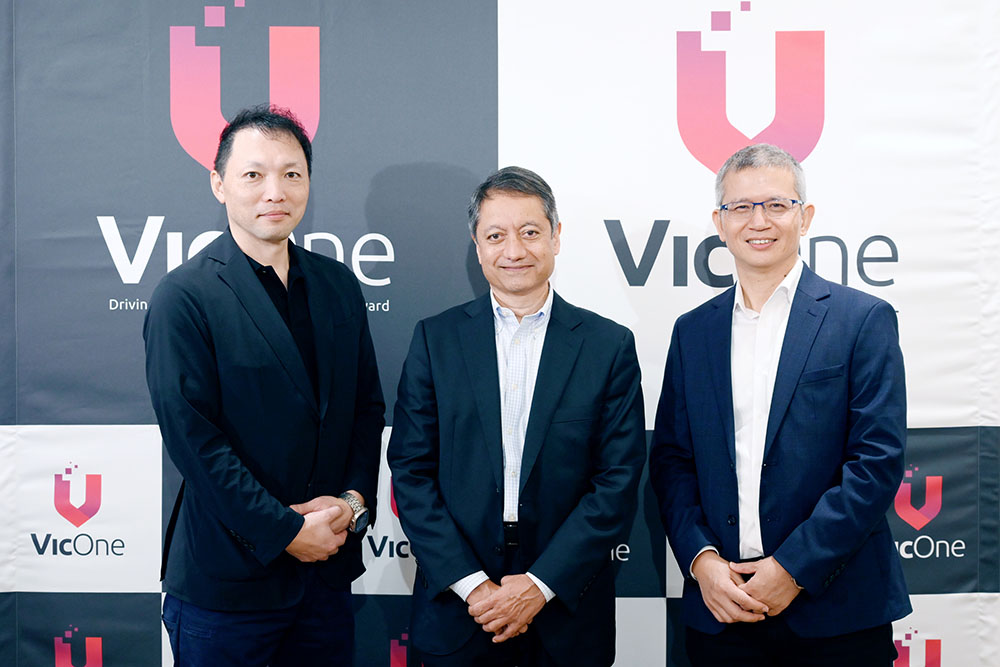 From left, Masanori Namba (VicOne's Vice President of Automotive Business, Global Headquarters), Mahendra Negi (Chairman of VicOne), and Max Cheng (CEO of VicOne) at the launch of VicOne's global headquarters in Japan.

Rapid uptake of connected vehicles across global markets has increased OEMs' risk of significant brand and financial damage with the growth of updatable vehicle functions controlled by software. According to Gartner, an internationally recognized technology research and consulting firm headquartered in the U.S., cybersecurity is an increasing priority for automakers driven by the growing surface area susceptible to attack.
In January 2024, during Automotive World Tokyo, VicOne will work with Trend Micro's Zero Day Initiative (ZDI) to host the first standalone Pwn2Own Automotive Security Vulnerability competition to directly address the surge in connected car cyber threats globally. Designed to make the connected vehicle ecosystem more secure, Pwn2Own Automotive challenges researchers to find and exploit vulnerabilities in automotive software and devices before cybercriminals do. For the inaugural Pwn2Own Automotive, Tesla, one of the world's leading carmakers, will be the title sponsor for this unprecedented event to discover new auto vulnerabilities.
About VicOne
With a vision to secure the vehicles of tomorrow, VicOne delivers a broad portfolio of cybersecurity software and services for the automotive industry. Purpose-built to address the rigorous needs of automotive manufacturers, VicOne solutions are designed to secure and scale with the specialized demands of the modern vehicle. As a Trend Micro subsidiary, VicOne is powered by a solid foundation in cybersecurity drawn from Trend Micro's 30+ years in the industry, delivering unparalleled automotive protection and deep security insights that enable our customers to build secure as well as smart vehicles. For more information, visit https://vicone.com/.