What is ISO/SAE 21434?
ISO/SAE 21434 is an automotive industry standard developed by the International Standards Organization (ISO) and SAE International (formerly the Society of Automotive Engineers), and published in August 2021.
ISO/SAE 21434 recommends that manufacturers (OEMs) and other members of the automotive supply chain consider security not only during a vehicle's conceptualization but also during its decommissioning.
Unlike UN Regulation No. 155 (UN R155), ISO/SAE 21434 is not mandatory. The two standards, however, are considerably aligned and complement each other. They both emphasize the need for a cybersecurity management system (CSMS), require a thorough risk assessment to identify critical areas, and highlight the importance of cybersecurity throughout the life cycle of a vehicle.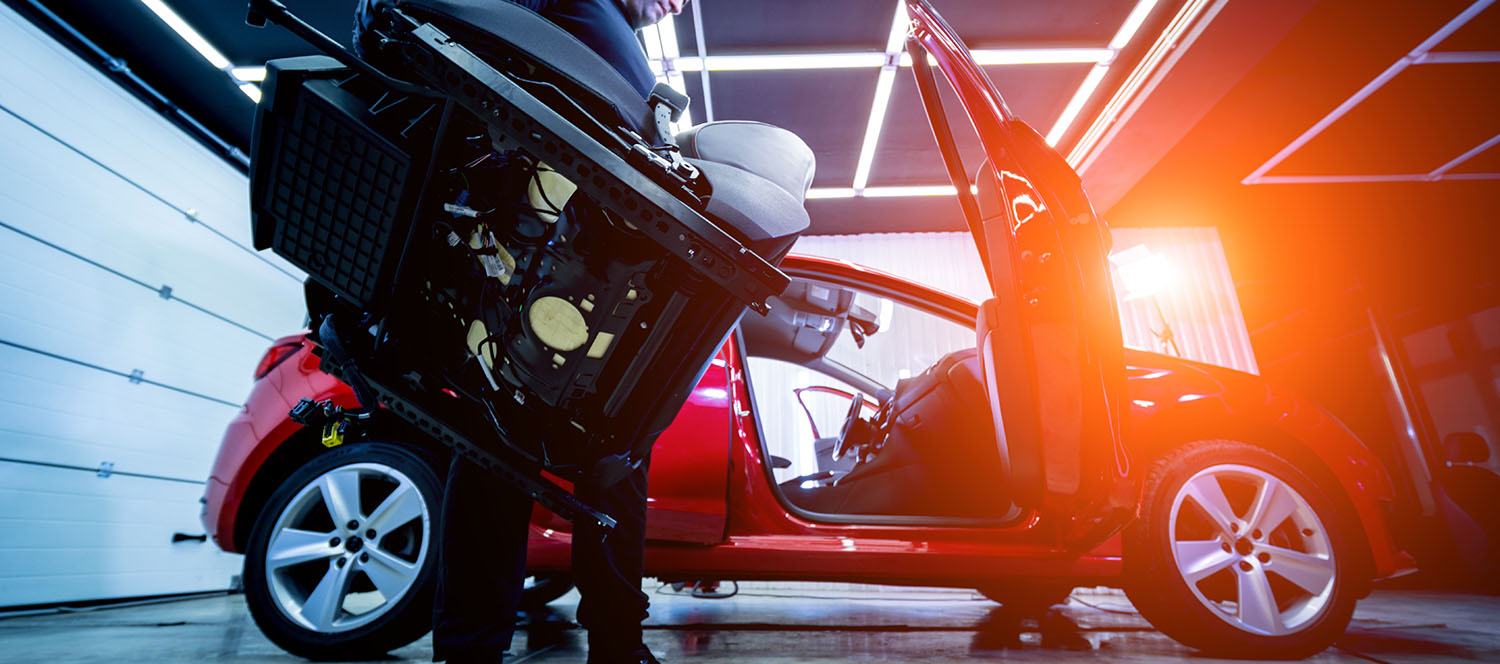 What is its impact?
Compliance with ISO/SAE 21434 demonstrates how OEMs and other members of the automotive supply chain have ensured the integration of cybersecurity measures into their products from the products' design phase to their end-of-life.
Together with UN R155, ISO/SAE 21434 establishes the heavy influence that cybersecurity will play in the future development of vehicles as they become more connected and advanced. Complying with these standards by sustaining the presence of cybersecurity is therefore essential to developing state-of-the-art automotive products that can be trusted for years to come.
How do you comply with ISO/SAE 21434?
ISO/SAE 21434 highlights the need for OEMs and other stakeholders to develop an environment and culture of cybersecurity. By taking a holistic approach, organizations can consciously implement cybersecurity practices across all their processes and phases — from governance and policies to tools and procedures — in order to prepare for and address threats.
ISO/SAE 21434 presents the following benchmark principles for all vendors in the automotive industry:
Ensure that the systems of road vehicles that are released to the market are reasonably secure.
Ensure that automakers and suppliers perform due diligence.
Focus on cybersecurity engineering based on current technologies and methodologies.
Adopt a risk-oriented approach.
Use the standard as a basis for management activities for cybersecurity.
Identify guidelines for cybersecurity activities or processes for all phases of a vehicle's life cycle.
How can VicOne help you comply with ISO/SAE 21434?
With the ever-evolving state of automotive cybersecurity and the pressure of complying with relatively new regulations, it might be difficult to decide on the best solutions for your architecture. For you to be CSMS-certified and adaptive to cyberthreats, you must put in place measures that can identify, analyze, and defend connected cars against risks throughout the vehicles' life cycle.
VicOne offers comprehensive and flexible solutions to assist you in complying with ISO/SAE 21434 and developing secure vehicles. By leveraging automotive threat intelligence and providing end-to-end vehicle cybersecurity protection, VicOne's solutions ensure your compliance with ISO/SAE 21434 while keeping you on top of the latest automotive cybersecurity incidents.
Explore Solutions
Request a Demo
Know More From Our Resources
Gain Insights Into Automotive Cybersecurity
Success Stories

September 19, 2023

Askey, a global provider of network communications and electronics manufacturing, has implemented the VicOne xZETA vulnerability scanning and SBOM ...


Read More

Blog

September 12, 2023

Researchers from the Technical University of Berlin recently unveiled a hardware-based attack designed to jailbreak Tesla's AMD-based in-vehicle in...


Read More

Blog

September 1, 2023

Malicious actors could exploit vulnerabilities in the charging infrastructure used by electric vehicles (EVs) to carry out cyberattacks on EV charg...


Read More
View More