Exceptional Multilayered Vehicle Protection
VicOne's cybersecurity products and service protect your vehicle's critical on-board systems, vast network operations, and everything else in between.
Explore Products
Broad-Based Solutions for the Entire Value Chain
VicOne's cybersecurity solutions support a vehicle's whole life cycle. These help automotive stakeholders protect manufacturing processes, reinforce supply chain systems, and comply with industry regulations.
Partners on the Road to Automotive Cybersecurity
Strategic Collaborations With Industry Innovators
Cybersecurity Solutions Driven by Automotive Foresight
Decades of
Research and Innovation
VicOne builds on Trend Micro's 30+ years of cybersecurity leadership and the expertise of 10,000+ independent researchers through the Zero Day Initiative.
Future-Ready and
End-to-End Vehicle Protection
VicOne's extensive automotive cybersecurity solutions enable connected car stakeholders to always be ahead of current and emergent threats.
An Essential
Partner in Security
VicOne's partnerships with OEMs and Tier 1 suppliers yield a future-oriented compliance strategy that exceeds the minimum requirements set by standards and regulatory bodies.
Learn More
Know More From Our Resources
Gain Insights Into Automotive Cybersecurity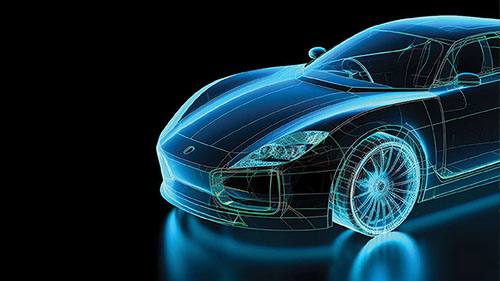 Solution Briefs
Why Are an IDPS and a TEE Necessary for Software-Defined Vehicles?: The Power of VicOne + Trustonic: Complete Coverage Using Secure by Design and Cybersecurity
December 7, 2023
With millions of lines of code and various connectivity interfaces, a software-defined vehicle (SDV) is exposed to numerous risks. VicOne's xCarbon intrusion detection and prevention system (IDPS) helps vehicle manufacturers protect SDVs by detecting and monitoring suspicious activities in electronic control units (ECUs). Trustonic's Trusted Execution Environment (TEE) provides a secure enclave to isolate and protect customer code and data.
Read More
View More