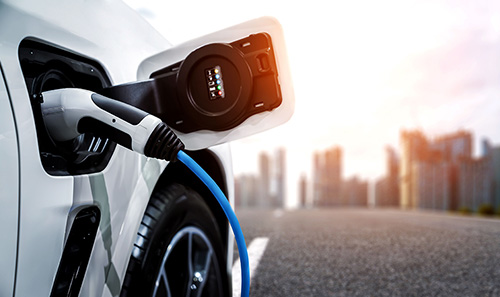 Annual awards programs recognize standout companies, products, technical innovation and people in the global automotive and cybersecurity technology industries


DALLAS and TOKYO, October 31, 2023—VicOne, an automotive cybersecurity solutions leader, today announced it has won the 2023 AutoTech Breakthrough Award for Electric Vehicles (EV) Overall Charging Station Innovation of the Year, and the 2023 CyberSecurity Breakthrough Award for Intrusion Detection Solution (IDS) of the Year in Unified Management.
VicOne received the 2023 AutoTech Breakthrough Award for its electric vehicle supply equipment (EVSE) protection solution, including the xZETA vulnerability management system and intrusion detection and prevention system (IDPS). Recognized for providing value, ease of use, functionality and innovation, VicOne's EVSE protection solution:
Shortens the vulnerability management process from six months to two weeks.
Empowers charger manufacturers to harness VicOne's patent-pending virtual patching technology for effective mitigation, providing an average of 102 days of protection before vendor patch release.
Prioritizes according to impact, allowing charger manufacturers to focus on the critical 10% of vulnerabilities likely to be exploited.
Includes coverage of 27% more vulnerabilities than the NVD (National Vulnerability Database), identifying zero-day, undisclosed, and disclosed vulnerabilities.
Enables charger manufacturers to proactively detect vulnerabilities and ransomware risks, and to centralize software bill of materials (SBOMs) management, alleviating the workload of determining potential risks.
This year's AutoTech Breakthrough Awards program evaluated more than 1,600 nominations from more than 15 different countries and recognized the top companies, technologies and products in the global automotive and transportation technology markets today.
For the CyberSecurity Breakthrough Award, VicOne was recognized for its xCarbon frictionless IDS/IPS, which provides secure automotive in-vehicle security and system reliability.
xCarbon consumes minimal CPU and memory resources, while effectively detecting abnormal system activities, network threats, malicious attacks, and CAN Anomaly Detection. Its modular design allows car makers to enable or disable specific detection functions based on electronic control unit (ECU) attributes or automotive architecture, reducing unnecessary resource consumption.
xCarbon provides 102-day advanced protection by translating attack mapping into precise detection rules, achieving almost zero false positive. This elevates detection engine accuracy and visualizes attack context across different ECUs, facilitating rapid investigation.
The annual CyberSecurity Breakthrough Awards perform the most comprehensive evaluation of cybersecurity companies and solutions today. They recognize the best products, solutions, and companies within the crowded information security marketplace.
Also in October 2023, Frost & Sullivan announced it recognizes VicOne with the 2023 Competitive Strategy Leadership Award for its cybersecurity software. According to the Frost & Sullivan announcement, VicOne stands out in the Japanese automotive cybersecurity industry for its profound expertise, strong product expansion efforts, strategic partnerships, flexible pricing approach, highly skilled threat intelligence, and outstanding customer support teams.
"As the automotive industry becomes more connected, cyberattacks on cars and charging stations will continue to increase, and cyber-defense must keep pace," said Max Cheng, CEO of VicOne. "We're incredibly honored to be receive these three prestigious awards for technology innovation and leadership, recognizing our unmatched automotive protection and in-depth security expertise in the global automotive industry. Our comprehensive portfolio of purpose-built cybersecurity software and services for OEMs and Tier 1 suppliers enables us to remain ahead of the cybercriminals who threaten our safety and privacy."
About VicOne
With a vision to secure the vehicles of tomorrow, VicOne delivers a broad portfolio of cybersecurity software and services for the automotive industry. Purpose-built to address the rigorous needs of automotive manufacturers, VicOne solutions are designed to secure and scale with the specialized demands of the modern vehicle. As a Trend Micro subsidiary, VicOne is powered by a solid foundation in cybersecurity drawn from Trend Micro's 30+ years in the industry, delivering unparalleled automotive protection and deep security insights that enable our customers to build secure as well as smart vehicles. For more information, visit https://vicone.com.