Automotive Manufacturers (OEMs)
A customer-driven partner for facing tomorrow's automotive cybersecurity

VicOne helps
Automotive manufacturers (OEMs)
Proven Cybersecurity Expertise
Convenient Management and Monitoring of Multiple Vendors
Proven Cybersecurity Expertise
VicOne, backed by proven automotive threat intelligence, delivers a robust yet flexible solution unique to the needs of the automotive industry. Drawing from proven automotive threat intelligence, VicOne supports a vehicle's entire life cycle from the development phase to its operation and maintenance.
Automotive Compliance
With the ever-evolving state of automotive cybersecurity and its respective regulations, it can be difficult for automotive manufacturers (OEMs) to decide on the best solution for their architecture. VicOne understands this dilemma and offers OEMs a purpose-built solution to support compliance with UN Regulation No. 155 (UN R155).
Convenient Management and Monitoring of Multiple Vendors
Conveniently perform a vulnerability scan of your supplier's SBOM or a malware and backdoor scan within a sandbox, to secure your supply chain while ensuring compliance. Penetration tests can also be conducted to uncover potential vulnerabilities.
Purpose-Built Cybersecurity Intelligence for Automobiles
VicOne, which is supported by Trend Micro's cybersecurity expertise, leverages tested threat intelligence with multilayered detection and response analytics. Partnering with VicOne means relying on expert automotive knowledge that enables a number of unique industry features that include vulnerability scanning as well as malware and backdoor scanning through VicOne's Software Risk Management.
Lastly, VicOne's deep collaboration with automotive manufacturers (OEMs), tier-1 suppliers and industry associations assures the best-fitting solutions for your architecture.
xNexus
An automotive VSOC platform with XDR capabilities and multilayered visibility
xCarbon
Frictionless IDPS for multipurpose ECU and suits an EEA design
xZETA
Multilayer scouting for known & undisclosed vulnerabilities, while uncovering potential malware & backdoor risk
xScope
Real-world security exploitation services for vehicles
More Information
A Roadmap to Secure Connected Cars: Charting The WP.29's UN Regulation NO. 155
ISO/SAE 21434: Securing Tomorrow's Connected Cars
In Transit, Interconnected, at Risk: Cybersecurity Risks of Connected Cars
Why
VicOne?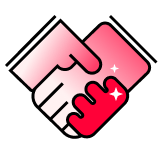 Long-Term Partnership
VicOne is backed by Trend Micro's 30 years of global leadership in cybersecurity and partnerships with industry associations and law enforcement agencies, allowing it to address emerging threats that evolve alongside the transformation of the automotive industry.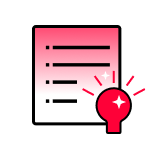 Expert Threat Intelligence
VicOne delivers forward-looking research on connected vehicles and cybersecurity using the trusted expertise of more than 450 in-house researchers and independent researchers from the Zero Day Initiative to help OEMs and Tier-1 suppliers protect the automotive industry from cyberthreats.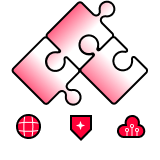 A Unified, Multilayered Solution
With its use of machine learning and behavior monitoring, VicOne provides comprehensive protection for vehicles, networks, the cloud, and vehicle security operations centers (VSOCs) with a complete view of your security posture.
Start your journey to better automotive cybersecurity