What We Do
With a vision to secure the vehicles of tomorrow, VicOne delivers a broad portfolio of cybersecurity software and services for the automotive industry. Purpose-built to address the rigorous needs of automotive manufacturers, VicOne solutions are designed to secure and scale with the specialized demands of the modern vehicle. As a Trend Micro subsidiary, VicOne is powered by a solid foundation in cybersecurity drawn from Trend Micro's 30+ years in the industry, delivering unparalleled automotive protection and deep security insights that enable our customers to build secure as well as smart vehicles.
Meet Our Team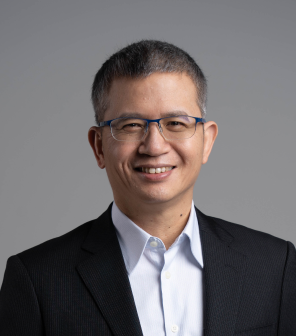 Max Cheng
Chief Executive Officer
Max Cheng
Max Cheng is the CEO of VicOne.
A globally renowned cybersecurity expert with over 20 years of experience, Max is Trend Micro's Chief Technology Officer of Core Technology R&D and Chief Information Officer of Information Service and Security.
Max has held several executive positions at Trend Micro. As a Director, he successfully built and developed TrendLabs to become one of the world's leading antivirus research and product support services. He also served as the Vice President of Global Sales Engineering and Global Technical Support, developing these regional teams into highly competitive world-class technical teams, ultimately contributing to Trend Micro's overall international business success.
As Executive General Manager, he successfully built Trend Micro's Enterprise Business Unit with a product portfolio tailored to enterprise customers. This resulted in the successful expansion of Trend Micro's Enterprise business both vertically within the industry segment and globally.
Under his leadership, Trend Micro's Core Technology has become the world's top cybersecurity threat research and solutions R&D group, excelling with numerous industry-recognized certifications and market-leading standards achieved over the years.
Max holds a master's degree in business administration from the University of California, Los Angeles.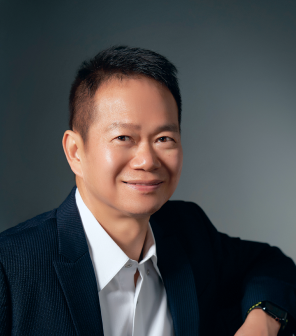 Edward Tsai
Vice President of Strategic Partnership
Edward Tsai
Edward Tsai is VicOne's Vice President of Strategic Partnership. He leads the AMEA Business Development and Marketing teams to identify new opportunities and expand the brand presence within the automotive industry.
Edward joined Trend Micro in 1994. As the Senior Vice President of the Consumer Products Business group, he was responsible for global operations and strategic execution. He spearheaded the development of successful consumer product lines, including the flagship product Virus Buster or PC-cillin, which held more than 60% of the market in Japan. He also led the group to innovate its business model by providing a comprehensive security and protection architecture for smart homes and smart vehicles through cloud networks and endpoints.
Edward holds a master's degree in computer engineering from Florida Atlantic University.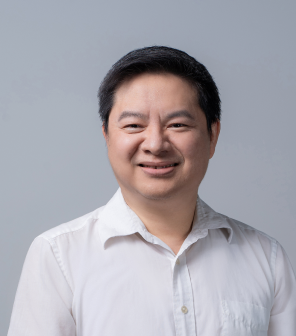 Ziv Chang
Vice President of Automotive CyberThreat Research Lab
Ziv Chang
Ziv Chang is VicOne's Vice President of Automotive Cyberthreat Research Lab and a Senior Director of Trend Micro's global Core Technology department.
Ziv brings to these roles decades of cybersecurity expertise and research specialization. His main areas of research include APT groups, SCADA/5G/automotive vulnerabilities, hacker attack and defense technologies, digital forensics, and darknets. Currently, he maintains the world's largest APT public database.
Ziv has served as the Deputy General Manager and Chief Information Security Officer of ISSDU, and the Deputy General Manager of ISSTW. As an authority in his field, he is often invited as a guest speaker in domestic and international information security conferences.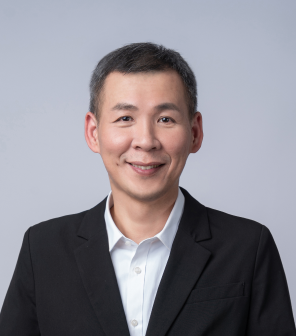 Pender Chang
Vice President of Research and Development
Pender Chang
Pender Chang is VicOne's Vice President of Research and Development. He leads a global team in developing the VicOne cloud platform and in-vehicle security solutions — defining a new standard of automotive cybersecurity solutions for OEMs and suppliers in the automotive industry.
Since joining Trend Micro in 2002, Pender has held a number of leadership positions within the Enterprise Business Unit and the Core Technology group. With his expertise in R&D, he has helped the company deliver globally recognized security solutions, including Trend Micro Control Manager, Damage Cleanup Service, and email reputation, web reputation, and threat intelligence services.
Strategic Partnership Program
Heeding the cybersecurity demands of the connected vehicles of tomorrow, VicOne combines expertise in enterprise security and leadership in over-the-air diagnostics technology for smart cars to deliver unparalleled security solutions for the automotive manufacturing ecosystem.
Connected Cars and Growing Security Risks
As vehicles become more digitally connected, the automotive supply chain becomes more exposed to risks such as vulnerability to cybersecurity attacks. Mitigating these risks means in-depth analysis, assessment, and protection of the industry's end-to-end process, components, and systems — an enormous task that falls on the shoulders of the companies in this multitiered enterprise.
New Compliance Challenges From New Regulations and Standards
While the automotive market faces new threats that come with increased car connectivity, new guidelines and regulatory measures are implemented to ensure fleet safety and security. This means more stringent international regulations and standards for the industry that OEMs and vehicle part suppliers need to comply with.
For instance, the United Nations Economic Commission for Europe's UN Regulation No. 155 (UN R155) and the ISO/SAE 21434 standard mandate a comprehensive cybersecurity framework to be applied across all stages of a vehicle's life cycle — from design to decommissioning. While this is a positive development toward safeguarding car technologies against vulnerabilities, these measures challenge the processes, systems, and business readiness of OEMs and suppliers.
Time is ticking fast for automakers, along with its component (hardware and software) suppliers, to comply with UN R155, which is set to start its worldwide implementation in mid-2022. The stakes are high and compliance can be burdensome for companies in terms of:
-

Cost justification

-

Skills alignment

-

Business impact
Program benefits
Winning Strategy for OEMs and Suppliers
VicOne partners with OEMs and Tier-1 suppliers to alleviate, if not totally eliminate, the burden of implementing security solutions across the production life cycle. Trend Micro's global expertise in enterprise security solutions across all business applications, coupled with technical leadership in over-the-air diagnostics and upgrades, makes VicOne the security partner of choice for automotive companies on their road to compliance with new international regulations and standards.
End-to-End Support
VicOne delivers a partnership that walks you through the entire process — from engagement to implementation. VicOne's technical experts and consultants will give you support where you need it most and provide you with valuable insights to help you make the right decisions.
Engagement Phase:
•

Provide end-to-end cybersecurity consultancy.

•

Respond to the partnering OEM or supplier's security requirement questions and uncertainties.

•

Review the component's cybersecurity architecture and report gaps in meeting security requirements.

•

This phase is performed at no cost to the partnering OEM or supplier.
Implementation Phase:
•

Based on the findings from the engagement phase, VicOne commits to implement the scope of on-board security requirements.
Opportunity to Engage and Implement
VicOne will hold free workshops for partnering OEMs and Tier-1 suppliers. In these workshops, our technical experts and consultants will discuss:
•

Compliance with UN R155

•

Basic cybersecurity requirements

•

Supply chain risk management
*VicOne's strategic partnership program is initially available in Taiwan.